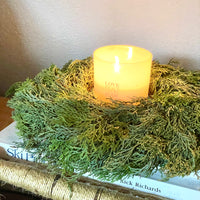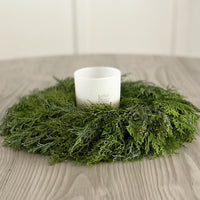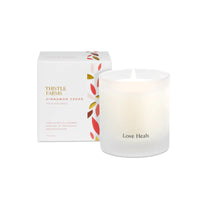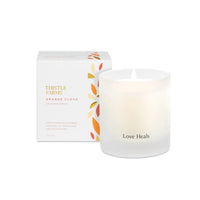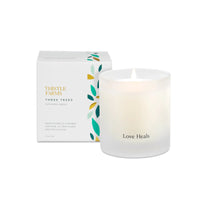 Thistle Farms Candle + Candle Ring Gift Set
Give the gift of hope and the message that love heals this season with this Thistle Farms Candle + Candle Ring gift set. Learn about Thistle Farms in the product description.
Description
Included:
10" Arborvitae, Gold Tip Cedar + Carolina Sapphire Candle Ring Wreath

Thistle Farms Holiday Candle 

Options:

Three Trees

Orange Clove
Cinnamon Cedar

Thistle Farms is a non-profit social enterprise dedicated to empowering survivors of trafficking, prostitution and addiction. We donate 3% of our sales to Thistle Farms and Rosa Rebellion. Learn more about these organizations here.

Availability*: November, December
Pro-Tip:
*Availability is subject to change based on weather, health of the greenery, and other conditions that might effect the growing season.
Care + Installation Tips
Keep the greenery out of direct sunlight and spritz it with some water every other day for the best lifespan.
Head to our care tip guidelines to learn how to make your greens last.
Head to our installation tips to learn our best secrets and tools for easy installation.