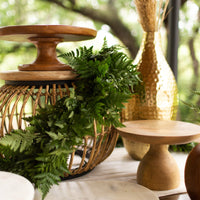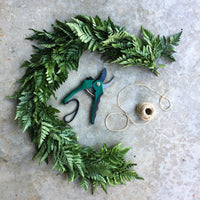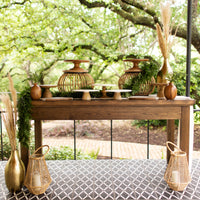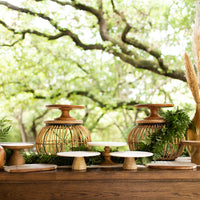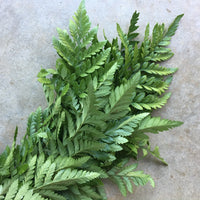 Adding both texture and depth to a space, the Leather Leaf Fern Thread is attractive decorative piece! This sprouting garland is grown + pieced together in Florida.
Description
Length Options: 5', 10′ & 25′ (Request a Custom Size)
Width: 5"
Material: Leather Leaf
Availability*: September, October, November, December, January
Typically lasts 5 days depending on environmental climate. Learn more
Choose your desired delivery date at check out — please consider it takes 2-4 business days for your greenery order to be processed, cut + made.
Free Shipping — from farm to doorstep in just two days
*Availability is subject to change based on weather, health of the greenery, and other conditions that might effect the growing season.
Care + Installation Tips
Keep the greenery out of direct sunlight and spritz it with some water every other day for the best lifespan.
Head to our care tip guidelines to learn how to make your greens last.
Head to our installation tips to learn our best secrets and tools for easy installation.